San Francisco & East Bay Couples Therapist, Relationship & Intimacy Expert, Sex Therapist & Health & Wellness Coach
SAN FRANCISCO BAY AREA COUPLES COUNSELOR & INTIMACY & SEX THERAPIST
Sessions with me will feel perhaps different than other therapy you have attended before. My style is goal oriented and a good fit for motivated clients in a brief therapy format. It is built for folks who want to feel better and get on with their lives and not be in therapy forever. My technique however is then sometimes valued by many who then want to stay and grow and learn even more as it works well and feels empowering and safe. I currently have clients who have been with me for years for weekly check in's, maintenance and to help navigate life as it challenges us sometimes. I assign homework and use practice examples in session to practice being a better you right then and there instead of just talking about it. I attend to the whole picture and work in conjunction your medical professionals as well if desired, as a support role from a therapeutic stance. My goal is to empower my clients and have them leave feeling whole and balanced and ready to take on life however they see fit.
I have a holistic practice and have training and/ or certificates in Hakomi, Imago, Gottman Couples Counseling and Nutrition, which facilitates a holistic approach to my psychotherapy work. When you sit in the room with me as a client however you'll likely feel the pragmatic, direct, goal driven side of me as well as I love to empower action and real results in my sessions. Clients seem to really like this blend and comment on it often as a favorite part of how I work.
I welcome diversity in my practice and understand sometimes how hard it is to look for help while in pain. I support this quest and hold my practice to include varying sexual orientations, race, culture, age groups, and life styles.
As for my personal experiences in therapy and self-growth, those are abundant. I've had many years of
individual therapy and couples therapy (Imago) for my beautiful strong loving marriage. So many great
triumphs and rich lessons, and these are all a part of what influence me as a therapist. I love supporting individuals and couples realize their fullest loving potential.
-Kelly Montgomery, LMFT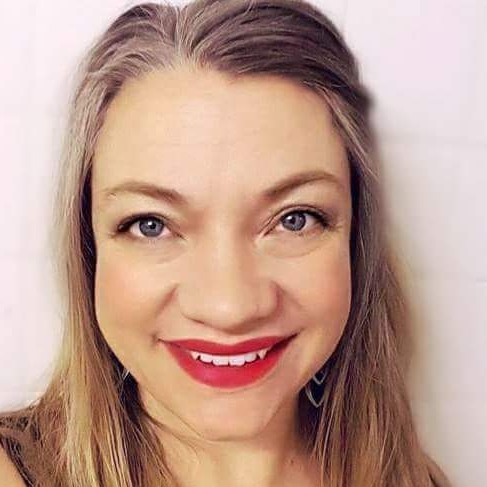 HOW KELLY CAN HELP MEET YOUR GOALS AND IMPROVE YOUR RELATIONSHIPS & INDIVIDUAL WELLBEING:
Improve Communication, Deepen Intimacy & Have the Relationship You Desire!
Kelly is a Licensed Marriage Family Therapist, specializing as a Relationship & Intimacy Expert.
Kelly is a Relationship & Intimacy Therapist whose focus is reconnecting couples through counseling so they can rebuild, deepen connection and get on with the best parts of being in a relationship!
COUPLES WORK
With couples, Kelly helps overcome affairs, trust building, embodying sexual energy and activity, and communication skills. She has been featured in "Soul Fulfilling Love" with Kajay Williams and upcoming "Crazy Wild Love" with Alexis Meads.
INTIMACY & HOLISTIC INDIVIDUAL PSYCHOTHERAPY
In relationship therapy with Kelly, she helps clients take a look at the whole picture and treats them from the inside out in. She guides them to empower themselves, take their relationship and overall psychologically health back and integrate a sense of balance back into their life.
SPECIALTIES
Couples communication,
Trust building,
Sexuality & Intimacy
Family dynamics
Boundary setting,
Learning to cope with challenges
Linking body and mind for full integration of fulfillment
Manifesting personal, romantic, and career goals
EDUCATION & TRAINING
Kelly holds a Master of Arts in a Counseling Psychology from John F. Kennedy University with a specialization in a combination of Transpersonal and Somatic. Kelly holds a Bachelor of Arts in Psychology from California State University, Stanislaus. She is professionally trained in Hakomi body-mind connection, has training in Gottman and is Certified in Health and Wellness Coaching. She has over 15 years of experience in advising, guiding and healing.
OUR EXPERT SAN FRANCISCO SEX THERAPISTS & COUPLES COUNSELORS help people have healthy, loving and equitable relationships. All of our psychotherapists and psychologists are highly trained in working with sexuality, relationship dynamics, communication, intimacy and attachment issues.
Kelly's COUPLES COUNSELING & SEX THERAPY LOCATIONS
6333 Telegraph Ave, #200, Oakland CA, 94609
& Online Sessions