San Francisco Bay Area LGBTQ Couples and Sex Therapist
Eric Young is an Associate Marriage and Family Therapist who primarily works with transgender, non-binary, and queer couples and individuals.
Eric uses "they/them" pronouns and approaches therapy from an intersectional feminist lens,
Utilizing attachment and somatic therapy in their approach. Eric is particularly passionate about working with couples, and feels honored to get to support couples in having the challenging conversations that help them to figure out what is getting in the way, and how to move towards the connection that they long for.
Eric graduated from CIIS with an MA in Counseling Psychology and has continued to practice and train in Gestalt therapy and Emotionally Focused Therapy (Couples Therapy, also known as EFT). Eric draws on their experiences and trainings to meet each couple and individual where they are at, and support them in moving towards more wholeness and understanding, and helping them to reach their goals. Ultimately, Eric is not concerned with knowing what is right for you, but in supporting you in feeling like you are in an intimate and empowered relationship with yourself, living the life you want to live.
We provide a safe space for all individuals and partners looking to improve communication, deepen connection and develop emotional and sexual connection. We value diversity and do not discriminate any marginalized communities. Our expert San Francisco Couples Counselors and Sex Therapists can help you have a more fulfilling and authentic relationship to yourself and others. We support people in experiencing embodied sexuality and intimacy from an attachment (how we bond with others) and somatic method.
My Therapeutic Approach
In these challenging times it sometimes seems difficult, or may even seem impossible, to find a way to live a satisfying, meaningful, and authentic life. Many of us are walking around with wounds from having experienced oppression, trauma, families that couldn't meet our unique needs. Our past wounding can contribute to a present reality where we feel in pain, lost, confused, stuck, or are wanting relief.

As a therapist, I work in a collaborative way with my clients from the assumption that you are the expert of your own experience. I do my best to meet you where you are and assist you in following your own wisdom and learning more about how to live the life you are meant to be living. I accompany you on a journey into your inner world to explore how I can support you to learn and grow both from the parts of you that feel wounded and the parts that feel empowered. I believe in your wisdom and want to support you in feeling empowered in walking your own unique path, one step at a time, and finding satisfaction, meaning, or even joy, in that journey.

Using Gestalt and Somatic Therapy to inform my work as a therapist means that mindfulness and awareness are key tools that I use with clients. In therapy we will work in the present moment, trusting what arises, and seeing where it takes us. I have a strong belief that most of us have an enormous amount of wisdom that lives in our bodies, which we can access through our somatic experience of life. I aim to access and utilize the wisdom of the body often in my work with clients.

Social Justice Focus

One of my fundamental beliefs about life is that we are all interconnected and have all been shaped by many forces in the world beyond our control. One big way that the world has affected many of us is through oppressive forces such racism, sexism, homophobia, transphobia, misogyny, ableism, and other "isms". Even if one has not felt the impacts of these oppressive forces directly, simply witnessing the state of our world and the harm people cause each other can be troubling - even traumatizing.

One reason that I am passionate about my work as a therapist is that I believe that there is a deep connection between personal healing and societal transformation. In therapy, I believe strongly in the importance of looking at a client's life in the context, which often means including larger cultural and social contexts.

I feel passionate about supporting clients who have personally dealt with oppression, and clients who are actively engaged in social justice work.

My intention is for the positive change that happens in therapy ripple out to our communities, families, and contribute to the larger healing that is needed in our world.
Eric Young, AMFT is supervised by Anna Benassi, Licensed Marriage & Family Therapist #96595
OFFICE LOCATIONS
1829 Market Street., Suite 201, San Francisco, CA 94103

5661 Keith Ave, Suite 101, Oakland, CA 94618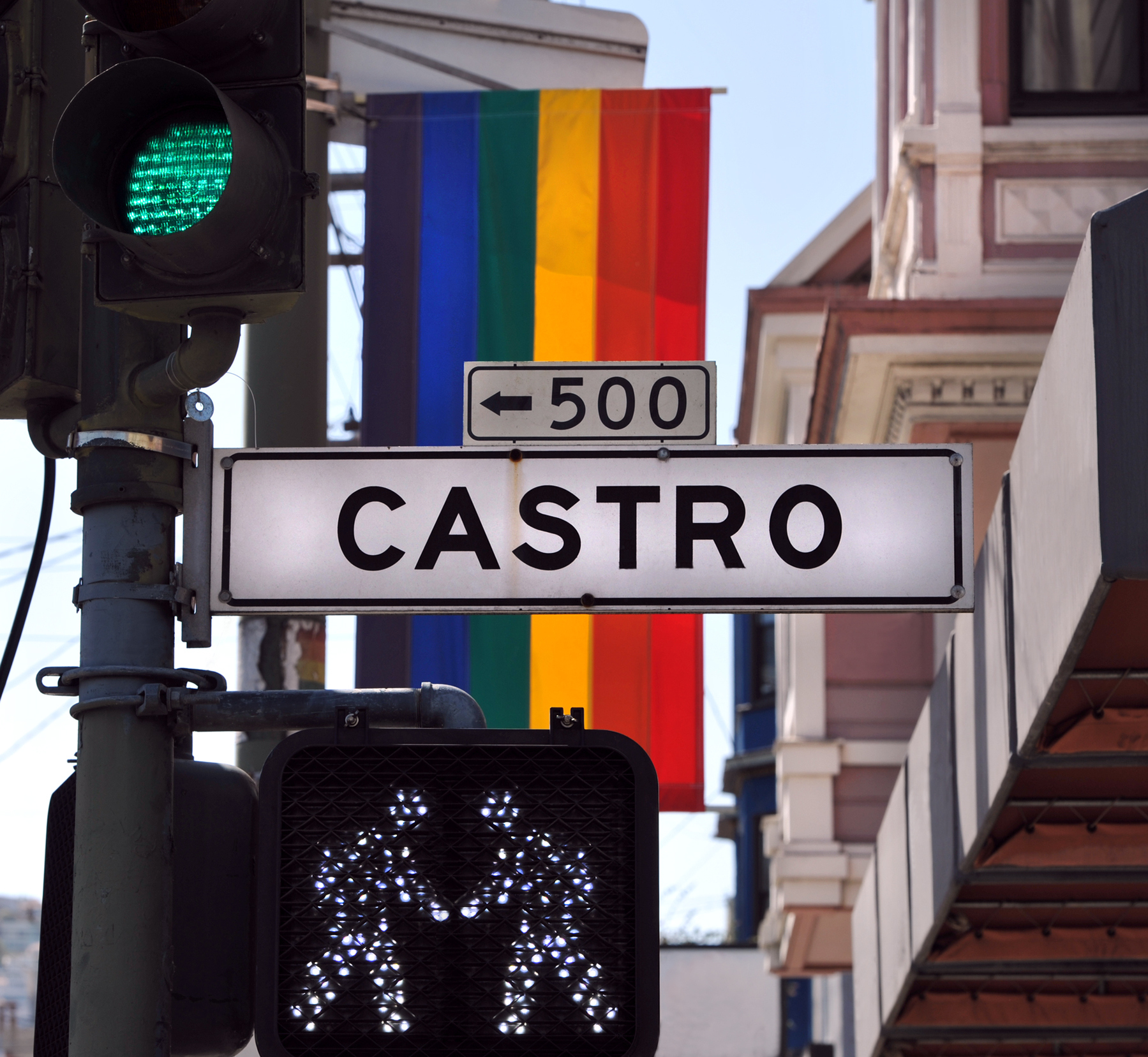 San Francisco LGBTQ+ Queer Couples Counseling & Sex Therapy. We celebrate diversity and all of our clinicians are LGBTQ+ sensitive and/or identify as such. We support sexual and gender diversity, kink, poly, and other non-traditional relationship configurations. SF Couples and Sex Therapy for LGBTQ, Queer, and Transgender folks. Affirmative therapists providing attachment-based psychotherapy that includes individual counseling, couples counseling, sex therapy, anxiety counseling, trauma therapy, and EMDR therapy.