ABOUT San FRancisco couples counselor SONJA SELENITE, Associate MFT
San Francisco Couples Counselor, Relationship Therapist, Somatic Experiencing/ Body-Based LGBTQ Queer Therapist & Individual Psychotherapist
SONJA SELENITE, AMFT #IMF91792
I believe anything can be healed.
I feel learning to express the full textured version of ourselves is a path to freedom, well being, and inspiration to others to love and breathe the entire spectrum of experience. To hold the ecstasy and the brutality of life takes a village and I am honored to witness this journey of reflection, rising, and release with you. I view personal and relationship healing as a fundamental and poetic act of social revolution.
I am a queer native of San Francisco raised in a queer household centered on social justice. I was called to this work as a lonely painter concerned with questions about the creation of healing spaces and the soul alchemy of transmutation through art and ritual. I have experience in community mental health, and in particular with individuals in psychosis. I often draw on a framework of expressive arts, natural ceremony, and an acknowledgment of living within a heteronormative, patriarchal, and capitalist society, to expand the process outside the walls of the consulting room.
While I work from a background of Jungian and somatic approaches, I tend to favor the present-centered, person-centered, and heart-centered, and strive to incorporate both the latest neurobiological research on love and healing and ancient wisdom practices with world mythology. My own transformation through therapy, as well as exploration in non-ordinary states of consciousness, and experience living with chronic illness, deeply informs my dedication to this offering. I believe in you and it is a gift to behold. I am especially keen on working with queer, kinky, creative, and spiritual humans. All are welcome. She/her used.
Professional Training
Hakomi Professional Skills Training with Rob Fisher, LMFT, Berkeley, CA, 2016-ongoing

Somatic Experiencing and Yoga workshop with Peter Levine, PhD, and Mariana Caplan, PhD, San Francisco, CA, 2016

Introduction of Wilhelm Reich's Orgonomy workshop with Patricia Frisch, PhD, Marin, CA, 2016

Domestic Violence 40 Hour Training, Sojourn Services for Battered Women and their Children, Santa Monica, CA, 2009

Ongoing Couples & Sex Therapy Training through SFISTC 2018-present
Education
Master of Arts in Counseling Psychology, Pacifica Graduate Institute, Santa Barbara, CA, 2013

Bachelor of Arts in Fine Art, UCLA School of Art & Architecture, Los Angeles, CA, 2010
To witness another in the throes of personal process is a sacred gift. Adding a living record of another human enables the traveler to see into the eye of the eye, to truly feel inside the heart. As a Marriage and Family Therapist intern, I am honored to accompany you in your self discovery.
So what does that even mean?
Therapy is a tailored relationship to assist you with gaining insight about yourself, in the service of becoming the best version of you. I'm interested in helping you feel more alive and at ease in the world. I'm interested in investigating patterns that no longer serve your sense of purpose. I'm interested in following images and body sensations to uncover deeper memories and desires that may be running your experience undetected.
What does a typical process look like?
A process is a long as a piece of string, and something that we weave together. I tend to take a more active role in assisting you with identifying goals and guiding you to learn more about yourself through a deepening of what appears on the surface of your consciousness. There is no typical process, but I usually see a client for a good year. I incorporate a variety of modalities, interdisciplinary/expressive arts interventions, and personal life adventures to customize the nature of the work with you. As an artist and a wounded healer, I draw upon the imaginal realm to develop creative experiments both within and outside of sessional space. That occurs as visualizations inside a container of mindful meditation, as well as somatic investigation into the meaning of a gesture or tension in the body. I also excitedly encourage any dreams, fantasies, or spontaneous images to be explored together. I resonate with the concepts of ritual and reciprocity, and find that creating a tangible symbol or ceremony is a way to cement and expand the work. The idea is that what is the most essential often lies just at the edge of our awareness, so turning to symbolic or somatic representation is a way to directly work with this core material.
Who comes?
I work with individuals and couples. I am a part of a collective of San Francisco queer couples counselors, and sex therapists (known as the San Francisco Intimacy & Sex Therapy Center), and receive ongoing training and support in the realm of the special skills needed to assist couples in stress. This entails a combination of attachment based rewiring, as well as a mixture of EFT (Emotionally Focused Therapy) and PACT (Psychobiological Approach to Couple Therapy) techniques. You can find the Center's mission here.
I am also involved in a somatic training modality known as Hakomi, which is a present centered approach that uses feedback from the body coupled with missing attachment experiences within a space of mindfulness. I especially am drawn to working with artists, or those in creative fields, who wish to explore blockages and understand the true thrust of their work. Additionally, I enjoy working with fringe communities, kinky, queer, or otherwise outside of mainstream definitions of expected identity roles. I trust the synchronicity of who finds me, and believe the relationship is a space of deep learning and transformation for both parties.
What is a Marriage and Family Therapist intern?
I earned a M.A. in Counseling Psychology from Pacifica Graduate Institute, which is an accredited school devoted to depth psychotherapy. I have been seeing clients since 2012, and am currently running a private practice internship under the supervision of Dr. Adina Ascher, PhD, LCSW #28900. This means that I receive overhead guidance on the practice, as well as the space to consult on cases as needed. The professional license covers expertise in relationship issues, personal insight, and issues with mental health. I am not qualified to prescribe medication. My license number is IMF #91792.
How much?
My standard fee is $125 for individuals and $145 for couples. I generally recommend double sessions for couples work (at 110 minutes versus the standard 50 minute session). Reduced fee is available for a limited number of spots in alignment with San Francisco Intimacy & Sex Therapy Center's mission & commitment to social justice and offering couples therapy and sex therapy to those whose economic situations call for a reduced fee.
Where?
San Francisco Intimacy & Sex Therapy Center: Couples Counseling, LGBTQ Therapy & Individual Psychotherapy Services
My office is located near the Civic Center in San Francisco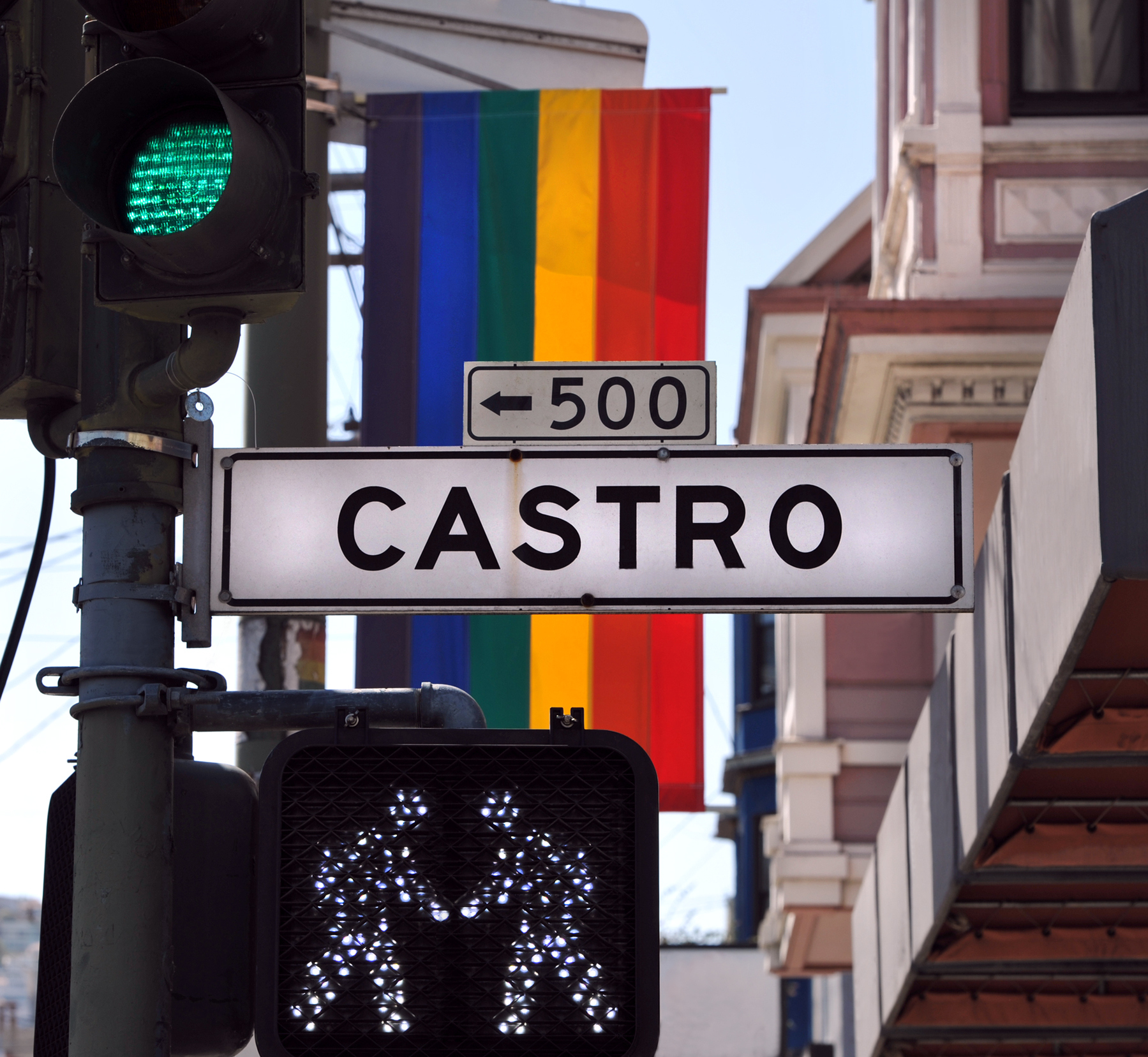 San Francisco LGBTQ+ Queer Couples Counseling & Sex Therapy. We celebrate diversity and all of our clinicians are LGBTQ+ sensitive and/or identify as such. We support sexual and gender diversity, kink, poly, and other non-traditional relationship configurations. SF Couples and Sex Therapy for LGBTQ, Queer, and Transgender folks. Affirmative therapists providing attachment-based psychotherapy that includes individual counseling, couples counseling, sex therapy, anxiety counseling, trauma therapy, and EMDR therapy.